Properties in the picture
At home in real estate
Immo Willems stands for real estate with a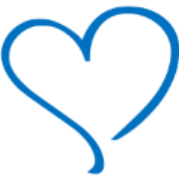 !

In order to protect all parties involved can visit safely and invite you to respect the following . Safety first, let that be clear!
AT OUR OFFICE:
• Maximum 2 visitors admitted simultaneously;
• If there is already a visitor inside, please wait outside. You can do this in your car, or on the wooden bench next to the entrance;
• Disinfect your hands immediately upon entering, disinfectant gel is provided;
• Plexi screens are available in our office so that everyone can communicate with each other safely and smoothly;
• Cough or sneeze into a paper handkerchief and immediately throw it into the closed bin;
• Please stay in the visitor area, it is clearly marked - always observe the distance rule (at least 1.5 meters);
• Try to adhere to the provided time frame, so that visitors do not have to cross each other;
• After each visit, the visitor area is disinfected before the next visitors arrive.
• If you or someone in your family is sick, let us know. We have full understanding, even for appointments that need to be moved last minute.

DURING LOCATION VISITS:

• Maximum 2 visitors;
• Provide a mouth mask and gloves;
• Respect the distance rule of 1.5 meters;
• Do not touch anything;
• It is best to request all additional questions and information afterwards by mail.

These are very bizarre times and we understand that this is not obvious, but safety is very important!
Thank you for your understanding and see you soon.

Maarten Willems, Manager.
Keep me informed
Are you looking for a new place to call your own? Subscribe here and stay informed about our latest new properties that fit your search criteria.
Keep me informed